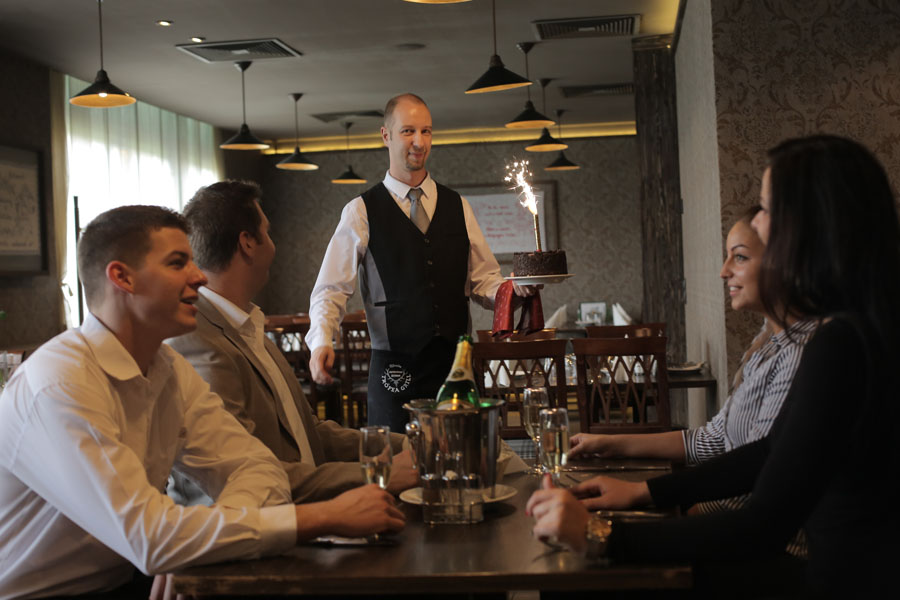 Gift chocolate cake
Hold your birthday, name day, family gatherings with us and we will provide you with a chocolate cake adapted to the number of people!
(In case of minimum 1-day pre-order!)
Child discounts
In our restaurant, consumption is free under the age of 3, and we offer a 50% discount for children under 150 cm tall!
In our restaurant in Újbuda, a nanny waits for the children every Sunday at lunchtime, and in our restaurant in Óbuda, a clown entertains them every Sunday at lunchtime.
We reserve the right to change the program.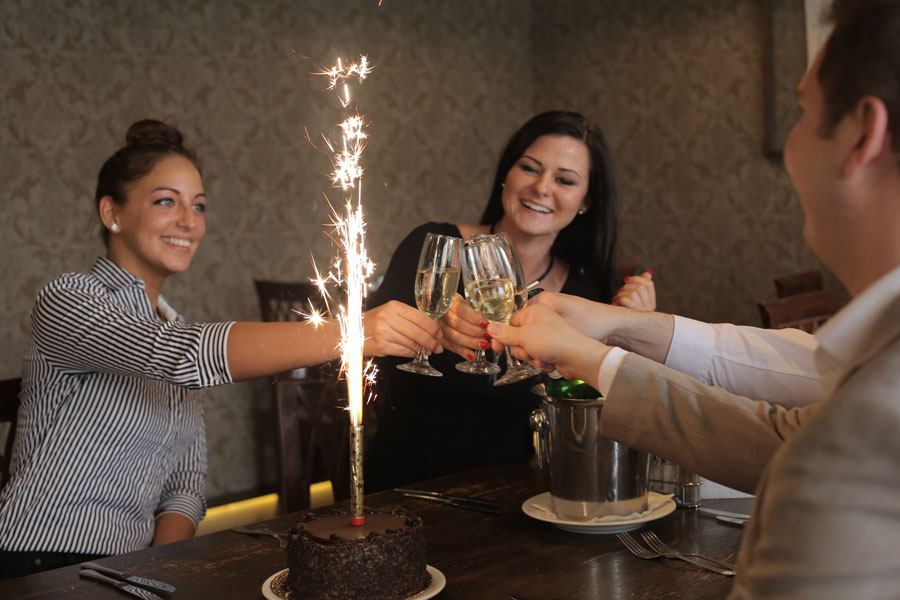 Birthday and name day offer
In the case of 1 plus 3 people, we give the person celebrating a 100% discount! Subscription to the newsletter and prior registration are required.

Advance table reservation is required! The birthday or name day discount can be claimed upon arrival at the servers upon presentation of the printed newsletter.
The discount can be used from Monday to Thursday for 7 days from the day of the birthday/name day.